Welcome to Worklaw – a digital subscription service that puts expert labour law information and advice at your fingertipss.
***Subscriber Newsflash***
Using replacement labour during strikes & lockouts
In Sun International Ltd v SACCAWU (LAC) the employer appealed against the LC decision that replacement labour could not be used during a lockout once the strike was over. [Read more]
Subscriber Discussion Forum …
Worklaw provides a full range of services:
You're in good hands.
Worklaw founders Bruce & Alan possess over 60 years of labour law experience between them.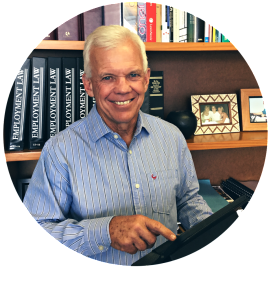 Bruce Robertso

n (B Comm LLB LLM) is an attorney with over twenty five years experience in labour relations and the dispute resolution fields. He is well known as a mediator, arbitrator, and trainer, having been a part time senior commissioner with the CCMA for many years and a member of the conciliation and arbitration panels of a number of bargaining councils. Bruce was contracted by the International Labour Office (ILO) to assist in implementing labour arbitration in a number of Southern African countries. This required reviewing their legislation, drafting the required codes of good practice, and training their arbitrators. Most of his time is now spent managing and editing Worklaw.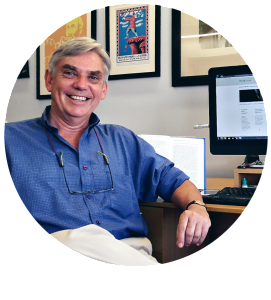 Alan Rycroft (BA LLB LLM) is Professor of Commercial Law at the University of Cape Town. He is an admitted attorney with extensive experience in the labour law field. He is a part time senior commissioner with the CCMA and has been mediating and arbitrating labour disputes for over twenty years. From 1995 to 2000 he was Dean of the Faculty of Law at the University of Natal. Alan has published extensively in the labour law field and is the author / co-author of "A Guide to South African Labour Law","Mediation : Principles, Process and Practice", "Trade Unions and the Law in South Africa" and "Harassment in the Workplace"
"We've created a service that changes the way people and companies access legal advice at the workplace."
– Bruce Robertson, Worklaw founder
 
Established in 2003, Worklaw has become a leading labour law information and advice service in South Africa. Developed by some of South Africa`s most experienced labour relations practitioners, Worklaw empowers organizations, giving them what they need to manage labour relations effectively. Many of South Africa's top companies and government departments have been using Worklaw's services for over 10 years - we have a proven track record of providing a highly effective service.
"We find Worklaw to be professional, responsive and very pro-active in their approach…..
their user-friendly website minimizes the need to seek legal counsel on all matters."
"Worklaw is not only the industry leader,
but it is so far ahead, that it has no comparator"
"The best part of this invaluable support tool, is the extremely prompt response time with practical advice – setting out the law within the context of the realities of Industrial Relations dynamics."
"An insightful product which I use regularly and have found to be a great help in my management of HR."
South African Labour Law expertise at your fingertips.
Subscribe to Worklaw today. We offer a free three day trial for evaluation.